We are not only the best in the business. We care about our clients and what they are going through. All of our attorneys have extensive experience in helping with situations just like yours. It all begins with our founders:
Steven Zalewski, Esq.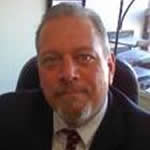 As the firm's senior partner, Mr. Zalewski has been practicing in Queens, Brooklyn, Bronx, Manhattan, Westchester, Nassau and Suffolk counties for over twenty four (24) years. Mr. Zalewski and his associate attorneys have the experience, knowledge, care, and legal skills to help with any Bankruptcy consumer credit transaction.
At the firm, you come first. All of his clients are considered people, not file numbers.  He understands what it's like to feel over burdened by consumer debt, foreclosure, and/or auto repossession. In the beginning of his career he worked as a legal aid attorney defending the rights of those who could not afford high priced private counsel.  During his time there he handled thousands of cases. He was then and still as a fierce an advocate for those who don't have a voice to be heard. His overall objective is to protect you, the consumer and help you be restored to financial freedom.
That's why at Steven Zalewski & Associates you meet with an attorney on you first visit. Our consultation is free and our prices are published right on our web site. Contact us today.
Mark S. Anderson, Esq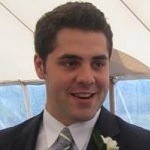 As founder of the firm, Mr. Anderson has a wide-range of experience in numerous civil and criminal litigation topics, including foreclosure and foreclosure defense, bankruptcy, landlord-tenant law, and family law. Mr. Anderson has also successfully conducted trials in several courts throughout the City of New York and Maryland and has argued in front of the Supreme Court of the State of New York Appellate Division. He is barred in the state of New York and has his federal bar in both the Southern and Eastern districts for the state of New York.
Mr. Anderson is native of the state of Minnesota. He is a graduate of the University of Wisconsin-Madison and the University of Baltimore School of Law. Mr. Anderson was a member of the successful J. Braxton Craven Moot Court Team and was Associate Editor for the journal Law Forum. Before forming Anderson Shen PC, Mr. Anderson worked in the Wisconsin State Legislature, Howard County Office of the Public Defender in Maryland, and was an associate with the firm Steven Zalewski and Associates in Queens, New York.